For many homeowners, winter can be problematic, primarily due to high heating costs. Luckily, there are simple ways you can save money on your utility bill while still staying warm and cozy this season. Today, experts from Entergis Testing and Sealing share good habits to take note of and implement this winter.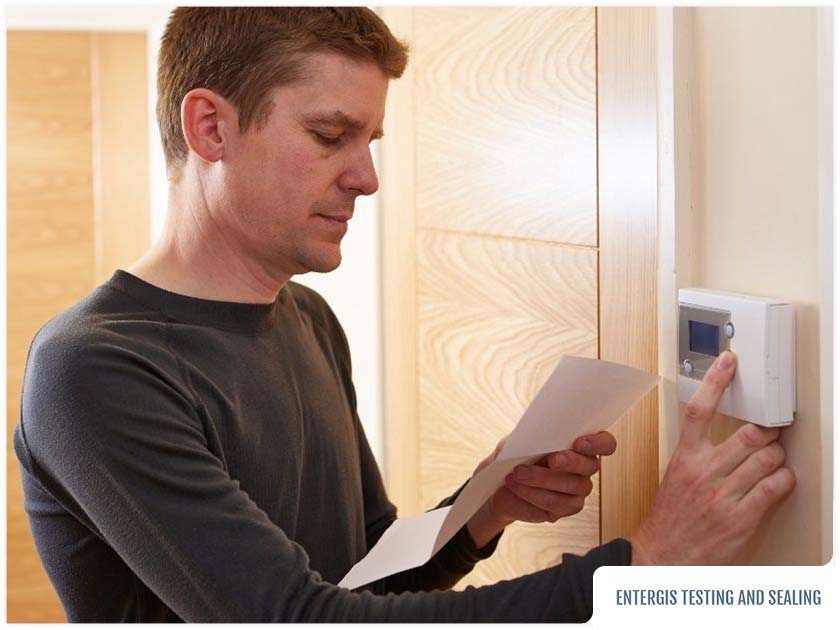 Welcome the sun during the day. Natural light is ideal, especially at this time of the year. After all, the sun is an excellent free heat source. You can easily take advantage if it by opening your curtains in the morning to allow sunlight in to warm up your space.
Lower your thermostat by one degree. Although it seems simple, this practice can significantly reduce your heating costs–by up to seven percent! You may also try lowering your thermostat overnight and when you're away from home.
Close the doors and vents in unused areas. Experts note that should you have a room in your house that people rarely enter, you may be wasting valuable energy heating it in the wintertime. Close off all vents in such rooms and shut all doors to prevent money from being wasted.
Make use of ENERGY STAR®-certified appliances. Choosing energy-efficient features and appliances for your home will not only help you save money, but will also increase the energy efficiency of your entire property, as it's a good way to reduce your energy consumption without too much effort. 
Limit usage during peak hours. You might want to change the time of day that you run the heater or do laundry because some power companies change electric costs based on peak hours of usage. Weekends and holidays tend to be off-peak times. 
Eliminate air leaks and drafts. While most professionals say air sealing your house is adequate, you may also want to consider using weatherstripping or caulking. Moreover, ETS has experience sealing a wide variety of structures. We can even assist you if you have a building that was built before current codes were put into place.
Contact Us Today to Get Started
We want to hear from you. Contact us to get one step closer to meeting your airtightness goals. Call Entergis Testing and Sealing, LLC at 83-ENTERGIS or (225) 577-6799, or submit an online contact form for more information.