Not many homeowners have their attics air-sealed, mostly because they think that it isn't necessary. However, air sealing your attic ensures there won't be any holes for air to escape through or for pests to penetrate. You can attempt to seal the attic yourself, but it's a bit labor-intensive and tedious. It requires an experienced professional who will thoroughly seal every crack and hole they can find in your attic's walls, floors and ceiling.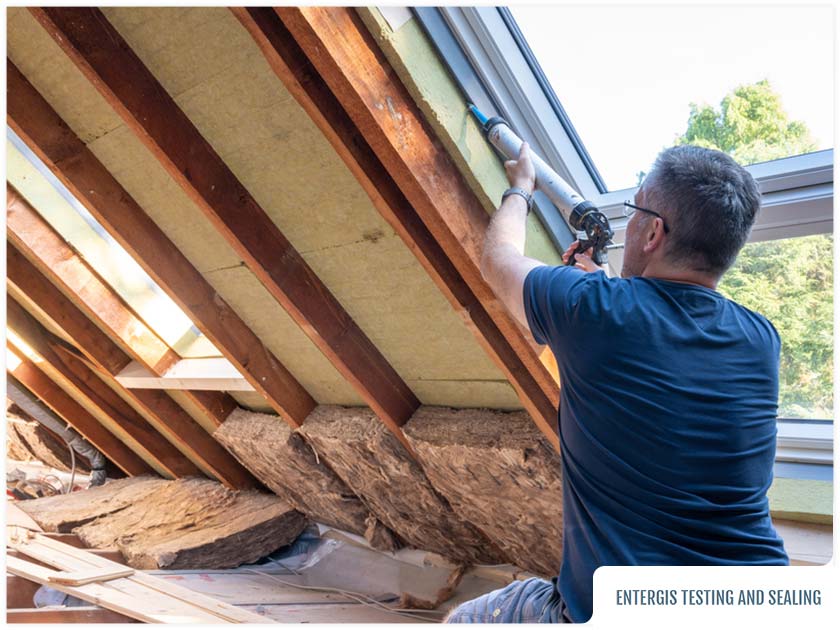 Not only does air sealing improve your energy efficiency, it also keeps your indoor air comfortable. Entergis Testing and Sealing, LLC shares their insight here:
Should You Air Seal Your Attic?
Not all attics will require air sealing. To determine whether yours should be air sealed, you need to check your house to see if there are drafts or uneven temperatures between rooms. These are common signs that you may have air leaks that need to be sealed. If you don't have your attic professionally checked and sealed, you'll face higher utility bills due to your system consuming more energy to keep the temperatures within comfortable levels. 
How You Can Benefit
Improved energy efficiency

– Air leaks can significantly affect the heating capabilities of your HVAC system. They force your system to pump more air to replace what was leaked, making it consume more energy than needed. A sealed attic will prevent this from happening and lower your monthly energy bills.
Improved indoor air quality

– Holes in your attic can easily let in outside air, along with other unwanted pollutants including dust, dirt, pollen and other particles. By sealing your attic, you're preventing the pollutants from circulating in your home while also keeping your indoor air clean and safe to breathe.
Entergis Testing and Sealing, LLC is a locally-trusted company for air leakage testing and sealing services. Call us today at (225) 577-6799 or fill out our convenient request form online!